PJLink is a unified standard for operating and controlling data projectors.



PJLink enables central control of projectors manufactured by different vendors and projectors can be operated by a controller.



PJLink compliant equipment can be managed and controlled at any time and in any place, regardless of manufacturer.


[ PJLink Introduction ]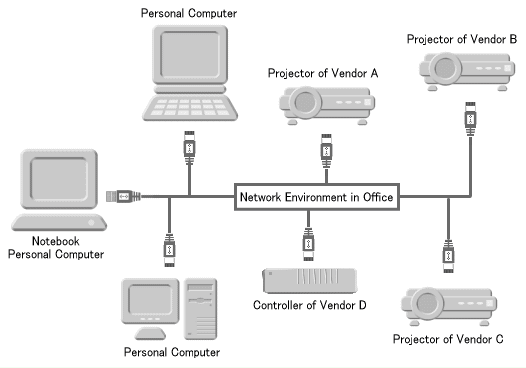 PJLink is a new standard designed to make communication interfaces and communication protocols that have been different from one projector manufacturer to another uniform and common.



PJLink compliant equipment features a high interconnectivity across different models and manufacturers, enabling easy construction of environments that are mixed with different models and systems and easy replacement of systems that are already in place.